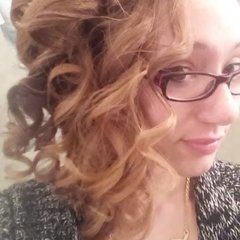 Arianne Bromley
3D Artist
Los Angeles, United States
Summary
Greetings,
I'm a Technical Artist with a current working background in Photogrammetry aspects and 3D model clean up/translation at Gentle Giant Studios. In my spare time I dabble in 3d printing for freelance when I am open. Feel free to message me if you have any questions.
Bullets:
• Knowledge of computer based software with an aptitude to quickly learn more.
• Ability to work in a fast paced environment producing top quality work in all projects assigned.
• Driven and self-motivated with a background in traditional and digital media.
• Comfortably works well independently or in teams remaining a hard working attitude throughout.
• Detail oriented and flexible/willing to stay the extra hours in order to get projects completed on time.
• Strong customer service skills with attentiveness to detail and the needs of others.
• Recent growing knowledge of 3D Printing set up for items and character modeling using Shapeways.com.
Skills
Digital Painting
3D Printing
3D Visualization
Creature Modeling
Digital Sculpting
Environment Modeling
Prop Modeling
Texturing
UV Mapping
Visual Effects
Pre-viz
Software proficiency
Productions
TV Production

The Book of Boba Fett

Year

2021

Role

Character Artist

Company

Gentle Giant Studios

Movie

Bullet Train

Year

2022

Role

Character Artist

Company

Gentle Giant Studios

Movie

News of the Worlds

Year

2020

Role

Character Artist

Company

Gentle Giant Studios

Movie

Space Jam: A New Legacy

Year

2021

Role

Character Artist

Company

Gentle Giant Studios

TV Production

WandaVision

Year

2020

Role

Character Artist

Company

Gentle Giant Studios

Movie

The Witches

Year

2020

Role

Character Artist

Company

Gentle Giant Studios

TV Production

The Boys | Season 2

Year

2020

Role

Character Artist

Company

Gentle Giant Studios

TV Production

Legion

Year

2019

Role

Character Artist

Company

TNG Visual Effects

Movie

Us

Year

2019

Role

Character Artist

Company

TNG Visual Effects

TV Production

Fear The Walking Dead

Year

2019

Role

Character Artist

Company

TNG Visual Effects

TV Production

Legacies

Year

2019

Role

Character Artist

Company

TNG Visual Effects

Commercial / Advertisement

Planters | "Mr. Peanut is Always There in Crunch Time"

Year

2019

Role

3D Modeler | Responsible for creating Nut models from scan data

Company

TNG Visual Effects

TV Production

Legacies

Year

2018

Role

Character Artist

Company

TNG Visual Effects

Movie

The Predator

Year

2018

Role

Additional Modeler

Company

TNG Visual Effects
Experience
3D Artist at Gentle Giant Studios

Burbank, United States of America

3D Generalist at TNG Visual Effects

Torrance, United States of America