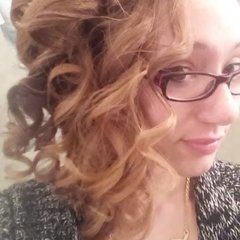 Arianne Sweeney
3D Artist
Los Angeles, United States of America
Summary
Arianne is a CG/3D Printing artist located in Los Angeles, CA - who horribly enjoys creature concepts. An avid fan of Game of Thrones and the latest movie trends. She can be found on the weekdays chatting on Twitch Creative while sculpting away in Zbrush.
• Knowledge of computer based software with an aptitude to quickly learn more.
• Ability to work in a fast paced environment producing top quality work in all projects assigned.
• Driven and self-motivated with a background in traditional and digital media.
• Comfortably works well independently or in teams remaining a hard working attitude throughout.
• Detail oriented and flexible/willing to stay the extra hours in order to get projects completed on time.
• Strong customer service skills with attentiveness to detail and the needs of others.
• Recent growing knowledge of 3D Printing set up for items and character modeling using Shapeways.com.
Skills
Digital Painting
3D Printing
3D Visualization
Creature Modeling
Digital Sculpting
Environment Modeling
Prop Modeling
Texturing
UV Mapping
Visual Effects
Pre-viz
Software proficiency